Mobile apps are all the rage these days. It's no wonder that more and more people are making an investment in mobile app analytics. But what is involved in mobile app analytics, and what can you expect to find? Check out this blog post for some basic tips on the importance of mobile app analytics, as well as five ways it can help you succeed.
What Is the Value of Mobile App Analytics?
When most people think of mobile app analytics, they immediately think about the funnel concept. The value of this is in marketing. If you want to increase your marketing ROI, then you need to know how your current marketing efforts are working. You need to know where your leads are coming from, what channels your users are clicking on, and why they fail. If you can't track
How to Get Started with Mobile App Analytics
To get started with this analysis, you first need to decide on which platform you will be using. If you are using Google Analytics, it is best to use their mobile tracking code. For other platforms, the process may be different depending on the type of app. You can find tutorials for some common platforms online or request assistance from the app developer.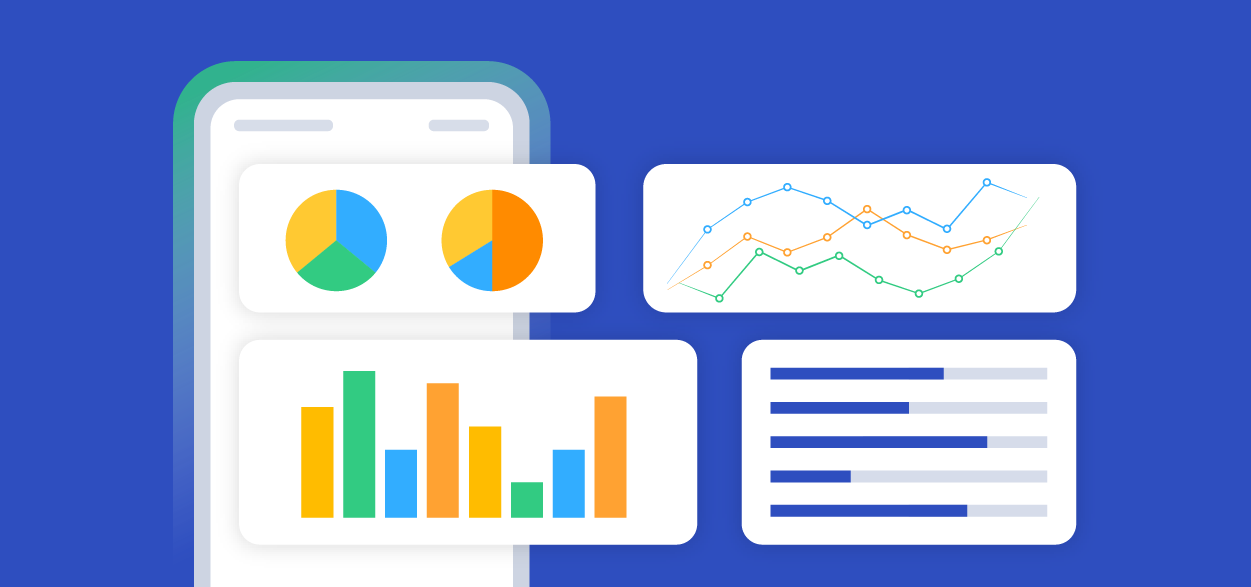 How Much Data Should You Request from Your Mobile App Analytics Provider?
This is where the confusion kicks in. Many providers say they offer unlimited data, which is nonsense. If you want sufficient insights, it's necessary to be more specific about what you need. For example, if you're an e-commerce company that monitors refund rates for products A and B, then it doesn't make sense to request all conversion data or just traffic data.
Indicators of Performance in Mobile App Analytics
The KPIs in mobile app analytics have a unique application in the industry. Mobile app analytics should be used to measure sign-ups, referrals, and repeat usage to allow business leaders to make informed decisions about future development.
An Example of a Good KPI in Mobile App Analytics
A good KPI that might be used to measure the success of a mobile app is the number of unique users. This is because it will tell you how many different people use your app. Another important number is the average time spent on the app, which will tell you how engaged your user base is with your app.
What Should the Goal Be for Each KPI?
The goal of each KPI is to measure the success of a website in relation to a specific objective. For example, if you have a blog, one of the KPIs could be the number of shares that your latest article received. If you have an eCommerce website, one of the KPIs might be the average amount spent per customer visit.
Regardless of what your website is trying to achieve, there are five essential KPIs for measuring your success: churn rate, retention rate, conversion rate, ARPU, and LTV.
Types of Mobile App Analytics
Mobile app developers have many different types of analytics to choose from when they want to figure out how their app is being used. The most popular type of mobile analytics is event tracking. With this feature, the developer will be able to see every time a user does something with their app, such as opening it up or clicking on a button. Some other common types of analytics include page tracking and conversion tracking.
Why Do You Need Mobile App Analytics?
Mobile app analytics are necessary to understand how your app is being used, where people are dropping off in the process, etc. The goal of this analysis is to help you make informed decisions about your marketing efforts. Analytics can help you decide which channels are worth investing in or whether or not it's time to relaunch your existing app.
How to Use Mobile App Analytics to Improve Your Conversion Rate
With mobile app analytics, you'll be able to learn which features are most effective. For example, if your lead generation page converts more people than your sign-up form, you can increase the number of new leads on that page. If your free trial conversion rate is higher than your paid subscription conversion rate, you may want to change the pricing so that it's more competitive.
How to Integrate with Other Tools for a Complete Analysis
It can be integrated with other tools for a complete analysis. This integration will provide the ability to measure campaign effectiveness, track customer behavior, and optimise the user experience. Some integrations include Google Analytics, Facebook Ads Manager, Mixpanel, Heap Analytics, and more.
How to Add Insights from Mobile App Analytics to Your Marketing Campaigns
If you know where your audience is coming from, what they are looking for, and what content they like on your website, you will be more successful in getting conversions. It can help you with all three of these things. The most important information to have is the number of downloads and the number of active users. Knowing how many times a user opens the app can tell you a lot about what they really want from your site.
How to Track Shares and Impressions
One of the most important metrics you can track in this analysis is how many times an app has been shared. That's because a share indicates that someone found your app engaging and worth passing on. It's a good idea to track this metric closely so that you're always aware of which features or changes to your app resonate with users. There are a few different ways to measure users. In order to track shares, you can divide total advertising impressions by the total number of installs. If your app is popular, the number will be higher because you have a built-in base of users who have already installed it.
Conclusion
When a business takes the time to implement a process for collecting and analysing data from their mobile app, they're able to better understand how people are using it. This understanding helps them tailor their marketing efforts to the needs of their audience and increase engagement with their app.